Print Communications On Demand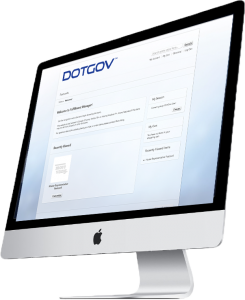 Successful communicators know that different audience segments require different channels of communication. For many, email is ideal, for others a text message works, and for some, a printed communication is most effective in delivering a message. Sophisticated communicators leverage a combination of all these channels to drive increased engagement with their audiences.
With DotGovPO, quickly create and send highly-customized print communications from a web browser to targeted audiences to alert them to an upcoming event (such as a tele-town hall), educate them on developments on an issue of importance to them, or respond to their concerns on a public policy matter. With DotGovPO, no print communication is too small or too large. Send 50 pieces or 500,000.
Technology and techniques that were once available only to large corporate marketing operations are now available with DotGovPO.  An easy, web-based interface allows small communications shops to increase engagement by reaching highly targeted audiences in a manner that is effective, quick, easy, and affordable.
Use DotGov's custom-designed templates or create an unlimited number of your own. Simply add your text and images, and then review your custom communication in real time. Next, upload your audience list and click submit. It's that simple. A process that previously took hours or even days to complete can now be  done in minutes.
Watch engagement increase and be confident your constituents feel appreciated and well-represented.
Pricing is flexible. Packages of DotGovPO credits are available for purchase, or simply pay as you go. Check out the demo video below and complete the form to learn more.
Experience, Expertise, and a Commitment to the Environment
DotGovPO leverages decades of experience as a technology pioneer on Capitol Hill with more than a decade of franking expertise. DotGov.com cares about the environment. To put our commitment into action, DotGov formed a strategic partnership with a printing team that is powered 100% by renewable energy sources.